In less than twenty-four hours, Tara Whitten, Jasmin Glaesser and Gillian Carleton will be warming up for the Women's Team Pursuit qualifier in London!
Schedule for this week's London World Cup
The Canadian team has been in England for two days now. In between training sessions and team meetings, Gillian shot off a quick email with a few words on the brand-new London velodrome facility, and some fabulous photographs by Canadian Team Videographer Steve Sleep:
"The velodrome is beautiful: it's one of the few buildings that is finished right now, and the outside is this gorgeous hardwood structure that mimics the shape of the track inside. The track is quite round (the straights are short) but the bankings are high and the overall line is very smooth."
"...the London olympic velodrome is pretty speedy!"
Prior to their arrival at the Olympic facility, Team Canada spent a week in Wales.
CanadianCyclist.com
has the story:
Canada's Track Cycling Team is currently in Wales for final preparations before heading to London, for the third round of the World Cup, and the first chance to try out the Olympic track in the test event.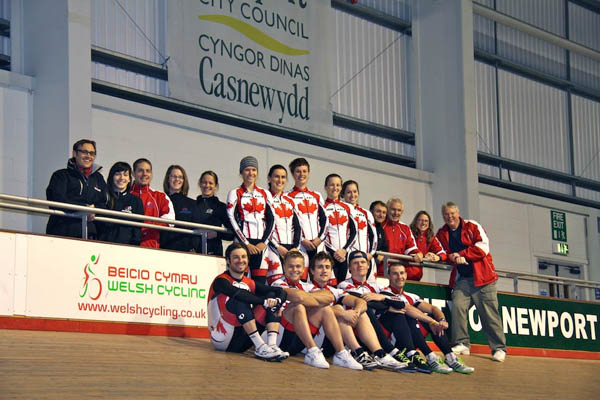 Team Canada poses on the track in Abergavenny, Wales
Monique Sullivan: "We spent our off day today visiting Richard's [Wooles - National Coach] home town in Abergavenny after a great week of hard training. We are looking forward to the trip up to London after our last big training efforts in Wales tomorrow. Things having been going very well and we are all hoping for some big results in the next week."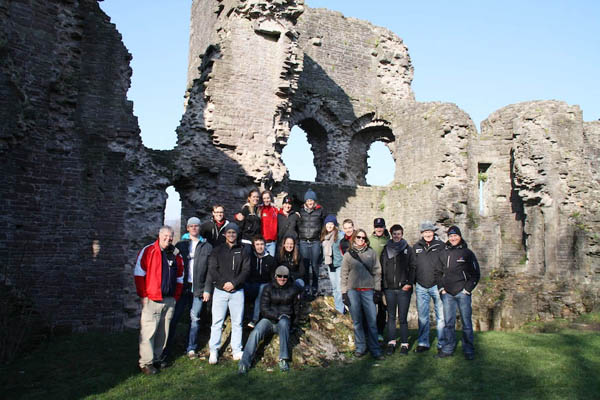 A little sight-seeing before the hard work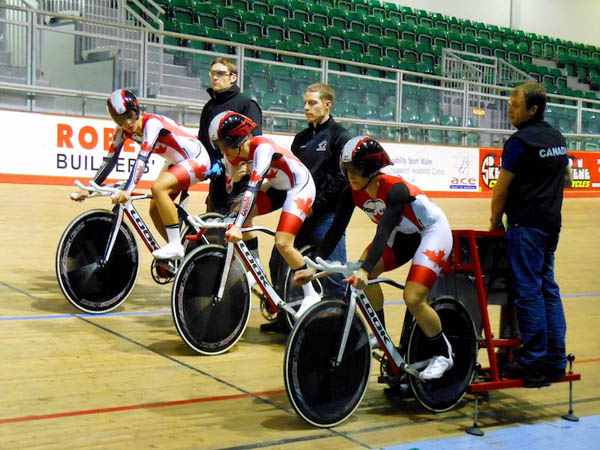 Women's Team Pursuit Squad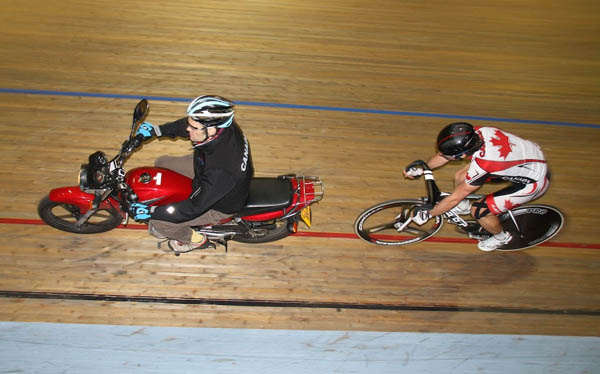 Some motor pacing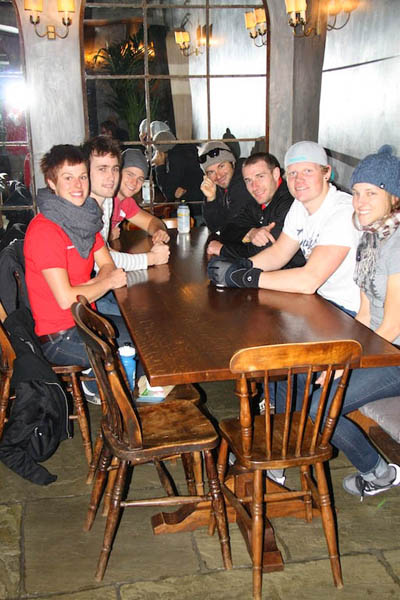 The London World Cup will be televised by SKY and one or more of the BBC networks;
I will post more details tonight on how we can watch our favourite women of track cycling tear the legs off the competition!